Simcha Jacobovici – Biography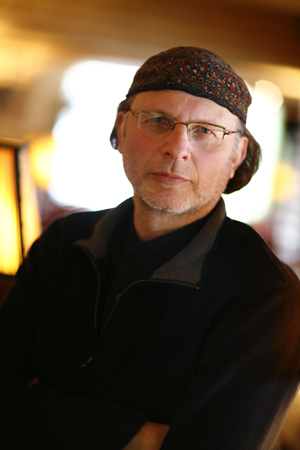 Simcha Jacobovici is a multi award-winning documentary director and producer, as well as a New York Times best selling author and a lecturer.
His filmmaking awards include three Emmys for "Outstanding Investigative Journalism," a certificate of Special Merit from the Academy of Motion Picture Arts and Sciences, a Gold Medal from the International Documentary Festival of Nyon, three U.S. Cable Ace Awards, two Gemini awards, an Alfred I. Dupont-Columbia University Award and from the Overseas Press Club of America the Carl Spielvogel Award and Edward R. Murrow Award.
He has produced programming for virtually every major broadcaster in the world, including CBC, Vision, NBC, PBS, Discovery Channel, History Channel, National Geographic Channel, HBO, Five, BBC, Arte, TF1, ProSieben, ZDF, NHK, IBA, Discovery Science and many others.
For the past ten years, Jacobovici has applied his journalistic skills to historical and archaeological investigations. He calls this technique "investigative archaeology." As a result, Jacobovici has become an internationally recognized expert in "decoding" the ancient past and has appeared as an expert on numerous television shows including Anderson Cooper 360, Larry King Live, The Oprah Winfrey Show and NBC Today.
Jacobovici has hosted three seasons of the internationally acclaimed series "The Naked Archaeologist." His most recent feature documentaries, "The Lost Tomb of Jesus" (with James Cameron) and "The Resurrection Tomb Mystery" continue to make headlines around the world.
Jacobovici's articles have appeared in numerous newspapers around the world. In Canada, he's been published in virtually every major newspaper including The Globe and Mail, The Toronto Star, The Montreal Gazette and The Ottawa Citizen. In the United States, his articles have been published in The New York Times, The L.A. Times and The Boston Globe. His reports have been carried internationally by Associated Press and his articles have appeared in the International Herald Tribune. He has also published in the academic journal The Middle East Focus. Jacobovici's first book, "The Jesus Family Tomb," co-written with Charles Pellegrino, was published in 2007 by Harper Collins. It has been translated into more than 16 languages and is an international best seller. Jacobovici's new book "The Jesus Discovery" was published in 2012 by Simon & Schuster. A follow up to the earlier book, it is co-written with Professor James Tabor.
As a lecturer, Jacobovici has been a guest speaker at numerous conferences and on various campuses including Yale, Johns Hopkins, McGill, UCLA and York University. Mr. Jacobovici received a B.A. from McGill University where he honoured in Philosophy and Political Science. He also has an M.A. in International Relations from the University of Toronto. He is presently an adjunct Professor of Religious Studies at Huntington University, an affiliate of Laurentian University in Sudbury, Ontario. He is also a co-director of the Bethsaida Excavation in the Galilee, Israel and Project Director of the Talpiot Tomb Excavation in Jerusalem.
An Israeli-Canadian, Mr. Jacobovici is fluent in four languages: English, French, Hebrew and Romanian. He is married and is the father of five children, ranging in age from seven to eighteen.