Our Organ Trade Film Promoted on iTunes!
As of this week, for the month of April, our multi-award winning film "Tales From the Organ Trade" is being promoted on iTunes as part of "Organ Donor Awareness Month". Here is the iTunes link for Tales From the Organ Trade.
The film is a gritty and unflinching descent into the shadowy world of black-market organ trafficking: the st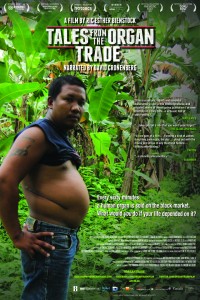 reet-level brokers, the rogue surgeons, the impoverished men and women who are willing to sacrifice a slice of their own bodies for a quick payday, and the desperate patients who face the agonizing choice of obeying the law or saving their lives. From Manila to Istanbul, from Colorado to Kosovo, from Toronto to Tel Aviv, the film explores every facet of organ trafficking, reigniting controversial issues that many thought were settled long ago.
So far, "Tales From the Organ Trade" has garnered an incredible 25 international awards and was screened in the Danish parliament!
This is an investigative film that is making a difference.how to download from scribd It is directed by Ric Esther Bienstock and produced by Felix Golubev and myself.
Subscribe to my Newsletter:
Emails by
Mad Mimi